Baby back ribs are shorter than spare ribs. Hence, the word "babies". They are a staple of American barbeque that did not start until the early 20th-century. We all have different ways of preparing them, but marinating them for a few hours or overnight gives so much flavor and aroma. As for the preparation, I prefer oven-baked. For me, it's a quick and easy process to do. I have learned that if you want the fall-off-the-bone experience every time, cook them for over 2 hours on medium heat, then apply some homemade glaze or barbeque sauce to finish up.
The plating is incomplete without a side dish or relish. The corn is always great to partner for any barbeque dishes. This roasted corn relish pairing works perfectly together. Grill the corn or roast them in the oven. The Citrusy taste of the relish, the savory and sweet melts-in-you-mouth ribs go well together. Why don't you join me in learning how to make these dishes. Let's get started!
---
---
Ingredients
Dry Rub
2 tbsp chili powder
2 tsp paprika
2 tsp garlic powder
2 tsp onion powder
1 tsp cayenne pepper (adjust to taste)
2 tbsp brown sugar (adjust to taste)
2 tsp Kosher salt (adjust to taste)
2 tsp ground black pepper (adjust to taste)
Homemade coconut rum and guava sauce
40 oz (1 ½ quart) guava juice or syrup
40 oz (1 ½ quart) tomato ketchup
8 oz Grey Poupon mustard
2 medium-sized oranges, juiced (without the pulp)
4 oz ginger root, cut into chunks
2 oz coconut rum (any brand works fine)
Island roasted corn relish
1-2 tbsp extra virgin olive oil
2 cups corn kernel, oven-roasted (I used frozen white sweet corn)
1 large red bell pepper, cubed
½ bunch flat or Italian parsley, chopped
1 can (15 oz) black beans, drained, rinsed, and soaked
1 medium-sized lime, juice freshly squeezed
2 dashes Kosher salt (adjust to taste)
2 dashes ground black pepper (adjust to taste)
dashes of crushed red chili flakes (optional)
1 tsp minced garlic
---
Items You'll Need
Mixing bowl
Cutting board
Knives
Measuring cups, bowls, spoons
Baking sheet
Parchment paper
Wooden and/or silicone spatula
Serving bowls
Thongs
Large pot
Tin foil
---
Instructions
Clean the Meat
In a baking sheet, place the baby back ribs and remove the plastic. Wash both sides of the meat thoroughly until the water is no longer cloudy. Drain the water and pat dry them dry on both sides. You may remove the membrane if you prefer but I decided to keep it intact. Set it aside for later.
Apply Dry Rub to Meat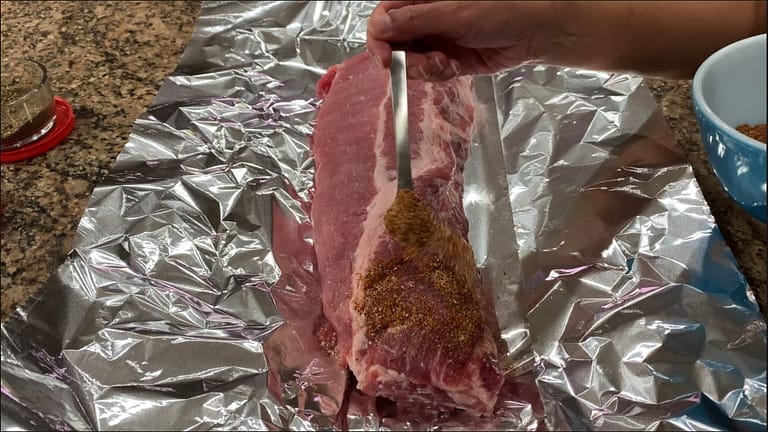 In a small bowl, mix the dry rub ingredients and mix well. Place the meat on a tin foil and apply the dry rub. Cover both sides until fully coated. The meat must be resting with the bone side down. Completely wrap the meat with tin foil. Make sure there are no holes to prevent steam from escaping during baking. Pop it in the fridge and allow it to marinate overnight.
Baking and Making the Coconut Rum Guava Glaze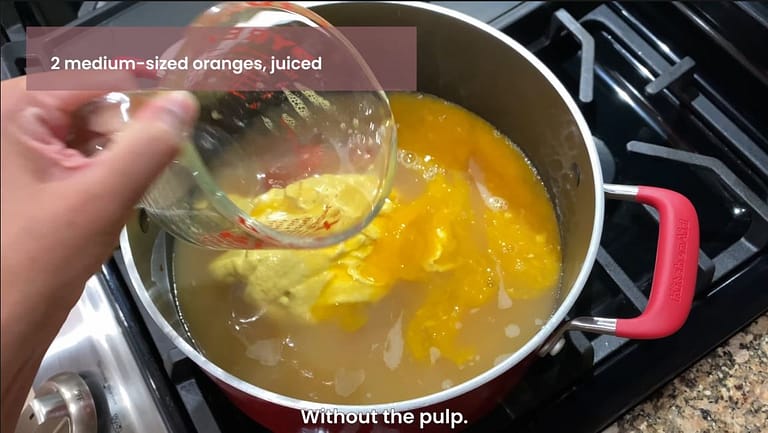 The following day, bake the meat in a preheated oven for 3 hours at 300° F/150° C. While meat is cooking, make the glaze by combining the guava syrup or juice, ketchup, Grey Poupon mustard, orange juice, chunks of ginger, and the coconut rum in a large pot. Bring to a boil over high heat. When it's boiling, turn the heat to medium and simmer 20-30 minutes or until sauce thickens. Then the sauce thickens, then set aside.
Make the Island Roasted Corn Relish
Meantime, Rinse a can of black beans until the water runs clear. Soak in water for 15 minutes. oast the corn by putting them on a parchment paper-lined baking sheet. Pour some extra virgin olive oil and bake for 10-15 minutes or until roasted. Stir them halfway into baking. Then set aside. Using the same baking sheet with parchment paper, evenly spread the drained black beans. Warm it up in the oven for 5-10 minutes. Then combine the island roasted ingredients in a large bowl and mix well. Pop them in the fridge until ready to use.
Barbecue the Baby Back Ribs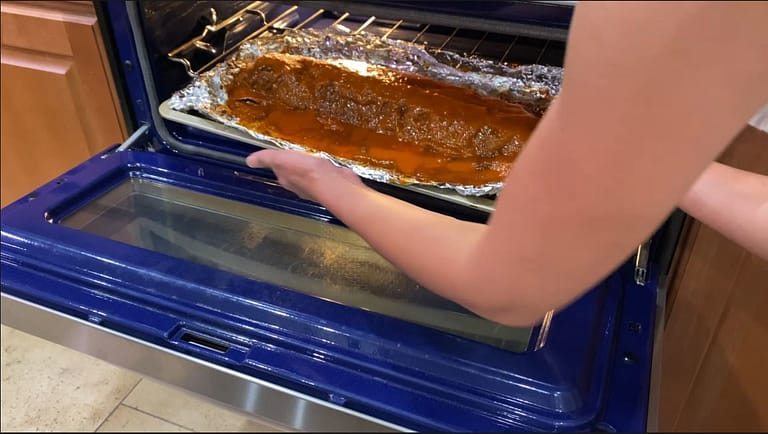 Place the baked ribs back onto the counter. Open the foil (but do not remove it). Generously pour the coconut rum guava glaze all over the meat until fully coated on both sides. Arrange the meat with bone side down. Set the oven to broil and broil it for 10 minutes or until you get that nice golden color. Serve warm with a side dish of the island roasted corn relish! Enjoy!
---
Please consider subscribing to our channel to help support us.
---
Did you enjoy this recipe? Please leave a review.
Very nice recipe. I noticed you baked these in the oven instead of cooking on bbq. Still looks amazing.