Chicken Inasal or roasted chicken is also known as Lechon Manok. Manok is a Filipino word for Chicken and Inasal means roasted. This sumptuous dish is one of our common chicken dishes in the Visayas part of the Philippines. It is a specialty in the province of Bacolod. It's a variant of marinated chicken cooked over a grill.
The marinade sauce usually consists of calamansi juice (which is very abundant in our country), or lemon juice as a substitute, and/or vinegar, lemongrass, sugar, lemon/lime soda, or soft drinks, and some salt and pepper. We also use some basting sauce to keep the chicken moist on the inside as it grills. The ingredients may include the marinade juice itself with some melted butter, salt, and of course the annatto oil. Annatto oil gives that vibrant amber/orange color to the chicken as it cooks. We usually eat this with rice smothered with annatto oil and sukang pinakurat or sinamak vinegar with spices and herbs as a dipping sauce. This is one of my favorite dishes when it comes to chicken. Join me in learning how to make this very delicious, aromatic, and mouth-watering dish. Let's get started!
---
---
Ingredients
Marinade sauce
4 stalks lemongrass, lower stalks sliced into quarter-inch thick
1 thumb-sized ginger root, peeled and cut into chunks
6 garlic cloves, crushed
2 tbsp brown sugar (adjust to taste)
3 medium-sized lemons, juiced (use calamansi and/or vinegar if any)
3 tbsp lime soda or soft drinks
2 tsp Kosher salt (adjust to taste)
2 tsp ground black pepper (adjust to taste)
5 lbs chicken leg quarters, skin-on
Dashes of Kosher salt (adjust to taste)
Basting sauce
Leftover marinade juice
¼ cup annatto oil
2 tbsp unsalted butter, melted
½ medium-sized lemon, juiced
2 Dashes Kosher salt
---
Item's you'll need
Mixing Bowl
Measuring cups, bowls, spoons
Food-grade storage bag or mixing bowl
Baking sheet
Wooden or rubber spatula
Metal or wood skewers
Thongs
Electric chopper, or mortar and pestle
Cutting board and knives
Cooling rack
Servings plates
Banana leaves (optional)
---
Instructions
Make the Marinade Sauce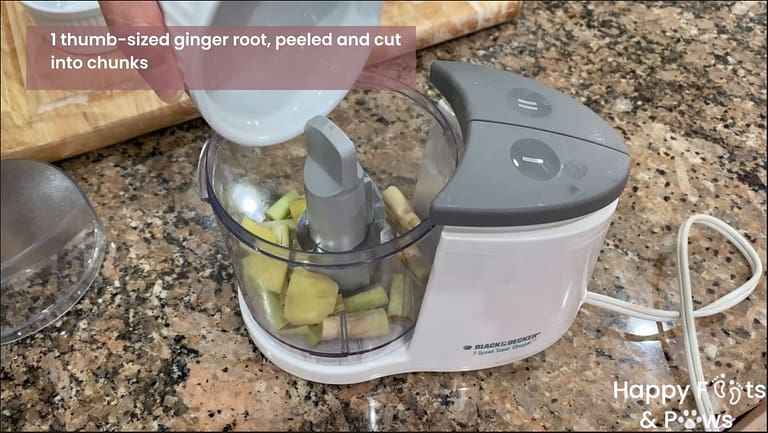 In a small electric chopper, put the sliced lemongrass, crushed garlic cloves, and chunks of ginger root. Pulse until paste forms (use mortar and pestle or crush them by hands). Transfer the paste into a food-grade storage vacuum seal or storage bag (or large mixing bowl). Add the rest of the marinade ingredients. Mix well to combine. Set aside.
Marinate the Chicken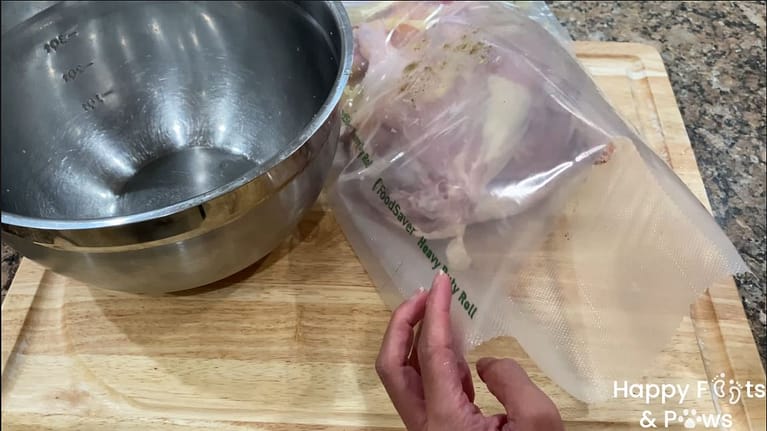 Place the chicken leg quarters in a large mixing bowl. Pat them dry on all sides then sprinkle with some dashes of salt. Put them in the bag with the marinade sauce. Twist the bag to close and shake well to coat the chicken thoroughly. If available, vacuum seals the bag and marinate for 6 hours but it's best to do it overnight for the marinade sauce to evenly penetrate throughout the meat.
Make the Basting Sauce
The next day, remove the meat from the storage bag and put them into a baking sheet. Skew the meat but only one chicken leg quarter per skewer. Pour the leftover marinade juice in a medium-sized bowl with the bits and pieces of the herbs. Add the rest of the marinade sauce ingredients. Mix until well blended.
Grill or Roast the Chicken
Clean the grill with a steel brush. Then lightly spray with a cooking spray to prevent the chicken from sticking. Turn the heat or flame on and close the lid and wait until the temperature reaches between 350°-400° F/177°-204° C (it's important to maintain the heat at this temperature while roasting to prevent the chicken from getting burnt and to also prevent any fire. Wash off the oil from the grill after use). Then place the meat on the grill. Brush with basting sauce until well coated on both sides. Cook for 15-20 minutes on each side or until golden. Check and flip over every 5 minutes. Continue basting every 5 minutes as well to keep the chicken moist. When cooked allow to cool down for 3-5 minutes. Serve warm with steamed rice and your favorite dipping sauce like sukang pinakurat or sinamak vinegar with herbs and spices. Enjoy!
---
Please consider subscribing to our channel to help support us.
---
Did you enjoy this recipe? Please leave a review.