Join me in learning how to make Black Pepper Chicken. Black pepper chicken is my go-to chicken recipe for weekend dinner. I always make sure to make batches of them to deep freeze so it's readily available at any time. It is a very economical and a time saver. The herb powder I used can easily be purchased at your local grocer. I suggest not to skip any of the herb powder as they bring out the flavor of the dish. You may also add any vegetables that you like.
---
---
Ingredients
Sauce Mix
1 tsp parsley
1 tsp thyme
1 cup chicken stock
¼ cup mirin (sweet Japanese rice wine)
½ cup oyster sauce
¼ cup rice wine vinegar
2 tsp fish sauce
Powder Mix
1 tbsp ground black pepper
1 tsp onion powder
1 tsp ginger powder
1 tsp garlic powder
1 tsp cayenne powder (optional)
4 lbs chicken, cut into bite-sized pieces (I used chicken thighs)
3 tsp kosher salt (adjust to taste)
3 tsp coarse ground black pepper (adjust to taste)
½ cup corn flour (cornstarch)
4 tbsp cooking oil, divided (add more as needed. I used extra virgin olive oil but canola or vegetable works fine)
1 large sweet or yellow onion, sliced
3-5 stalks celery, cut into ½-inch
2 tbsp minced garlic or 8-10 garlic cloves minced
---
Item's you'll need
Measuring bowls and cups
Cutting board
Knives
Large saucepan or frying pan
Wok or large pot
Wooden ladle or spatula
Serving bowl
---
Instructions
Make the Sauce Mixture: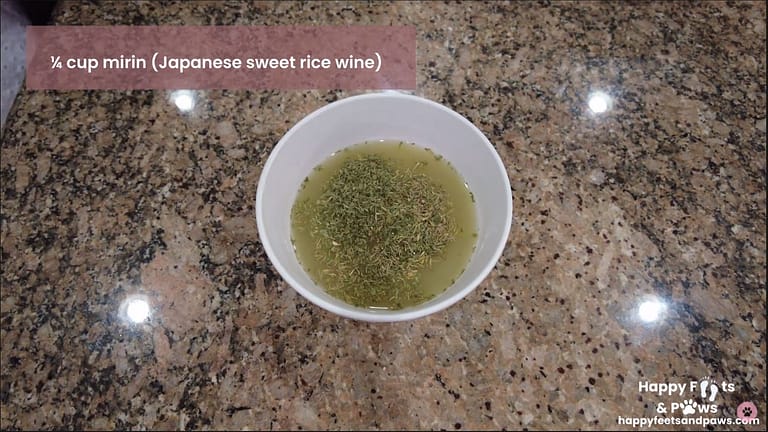 In a bowl, put the parsley and thyme. Pour the chicken stock. Add the mirin (sweet Japanese rice wine), oyster sauce, rice wine vinegar, and fish sauce. Mix well and set aside for later use.
Make the Herb Powder Mixture:
In a separate container, combine the herb powder ingredients. Mix thoroughly. Set aside for later.
Cook/Fry the Chicken: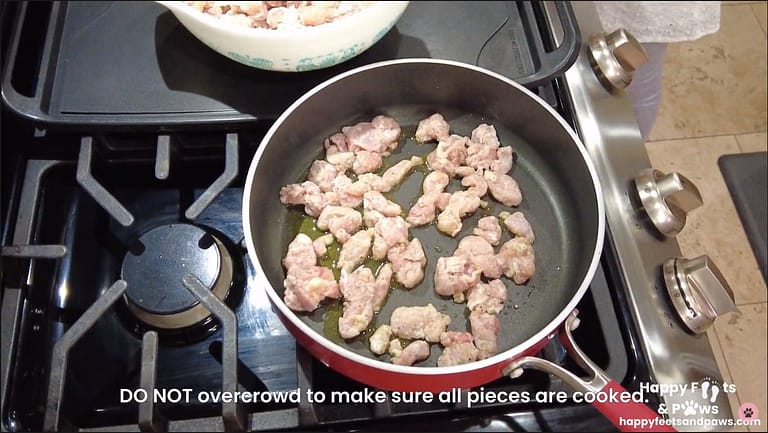 Cut the chicken into bite-sized pieces then put them in a mixing bowl. Season the chicken by putting in kosher salt and coarse ground black pepper. Mix well to combine. Gradually coat them with corn flour. Mix them well thoroughly by hand. In a large heated saucepan or frying pan, put some cooking oil. Allow to heat up them put the pieces of chicken in batches over medium-high heat. DO NOT overcrowd to make sure all pieces are cooked. Cook the chicken for 3 to 5 minutes or u until golden. Remove the cooked chicken and put them into a paper towel-lined bowl. Repeat the process until the bowl becomes empty.
Cook the Black Pepper Chicken:
In a heated wok or large pot, put the remaining cooking oil over medium-high heat. Heat it up before putting in the sliced onions. Saute' until translucent. Then add the minced garlic, saute' until fragrant. Add the cooked chicken. Stir to combine. Carefully pour the sauce mixture then stir it. Add 2 to 3 tbsp of the herb powder mixture (adjust to taste or add gradually as needed). Simmer for 10 to 20 or until sauce has reduced. Add more coarse ground black pepper as needed. Do a taste test before adding the celery. Cook for another 3 to 5 minutes then turn the heat off.
Please consider subscribing to our channel to help support us.
---
Did you enjoy this recipe? Please leave a review. I liked this recipe better than Panda Express black pepper chicken. Thank you so much! Delish!