Let's learn how to make guacamole! I will not only walk you through each step. But I will show you how to keep it refrigerated without turning brown right away.
Guacamole is one of my favorites for dipping. I love the avocados and the cilantro in one dish. Lemon juice makes everything tastier, but you may also use lime as a personal preference. I like my guacamole chunky because I enjoy chewing the soft and creamy avocado chunks. Also, I like putting extra tomatoes. It adds to the chunkiness of the dip. This is a perfect side dish to have as an appetizer for lunch or dinner! Finding avocado at your local grocer this time of year is very easy though it is available all year round. So, why don't you join me in learning how to make quick and easy guacamole dip and make them for a family gathering this weekend!
---
---
Ingredients
3 medium-sized ripe avocados, cut into cubes
1 bunch coriander or cilantro leaves, chopped
¼ of a large red onion, cut into cubes (you may also, use yellow or sweet onions)
2 medium-sized Roma tomatoes, cut into cubes
2 tsp salt (adjust to taste, I used pink ground salt)
2 tsp ground black pepper (adjust to taste)
1 medium-sized lemon or 2 tbsp lemon juice (you may also use lime)
---
Item's you'll need
Mixing bowls
Knives
Cutting board
Measuring cups
Wooden ladle
Rubber or silicone spatula
Paper towel
---
Instructions
Prep and Cut the ingredients: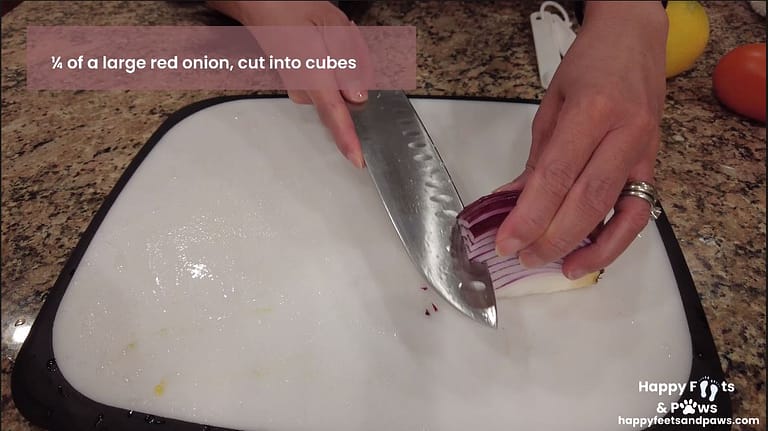 Cut the avocados and remove the seeds. Slice into cubes and put them into a large mixing bowl. Cut the onion, tomatoes into cubes and place them into a bowl, then set aside. Chopped the cilantro or coriander leaves, put them into a bowl, set them aside for later use. Cut the lemon in half and squeeze the lemon juice. Set aside.
Mix the ingredients: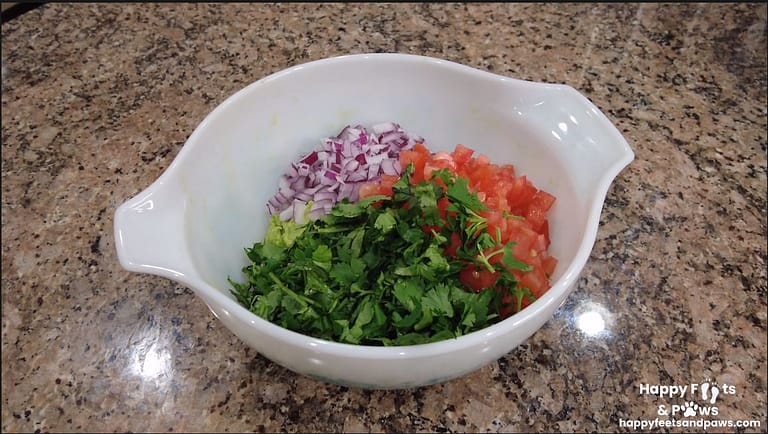 Put all ingredients into the large mixing bowl and mix thoroughly until well blended. Do a taste test and add more salt and/or pepper as needed. Using a rubber or silicone spatula wipe the side of the bowl. Finish it up using a paper towel. Serve on a bowl of ice to keep it chilled with your favorite tortilla or potato chips. Enjoy!
Refrigerate the leftovers instructions: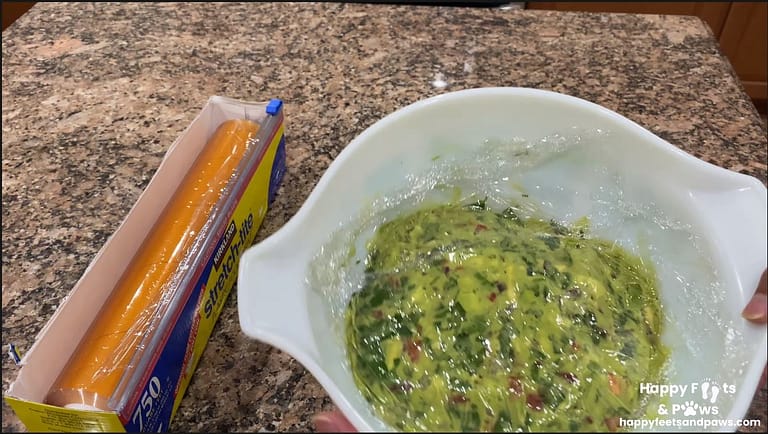 To refrigerate the leftover, cover the top of the guacamole with plastic or shrink wrap. Pat down the guacamole with the shrink wrap carefully pressing and letting the air out. Ensure all sides are sealed. This will prevent the guacamole from turning brown while it is stored in the fridge. Sealing it with the shrink or plastic wrap will keep the guacamole green and fresh for 3 to 5 days in the refrigerator.
Please consider subscribing to our channel to help support us.
---
Did you enjoy this recipe? Please leave a review. This is awesome. Especially if you love cilantro like I do. Late at night I snuck into the kitchen and ate the rest of this...