Sweet Chili Sauce is our household favorite when it comes to a dipping sauce. This recipe is perfect for any side dishes or main course meals. The salty, sour, and sweet taste is a combination you will want to try for yourself if you are a dipping sauce junky. Join me in learning how to make sweet chili sauce. I'm making this mild (you can make it really spicy by adding more dried chilis) and appetizing dipping sauce.
---
---
Ingredients
6 dried red hot chili peppers, crushed (you may use as many as you want. I use dried whole chili Arbol)
1 cup drinking water, at room temperature
½ cup rice wine vinegar
¾ cup brown sugar (any type of sugar works fine)
2 tsp ginger, finely minced
2 tsp minced garlic
2 tsp tomato ketchup
Corn Flour Mixture
2 tbsp corn flour (cornstarch)
¼ cup drinking water, at room temperature
---
Item's you'll need
Measuring cups and/or containers
Medium-sized saucepan
Wooden ladle or spatula
Cutting board
Knives
Mason jar with a lid (hold 20 to 24 fl oz)
Small spoons
Small funnel
Wooden or chopstick
---
Instructions
Crush The Dried Red Hot Chili Peppers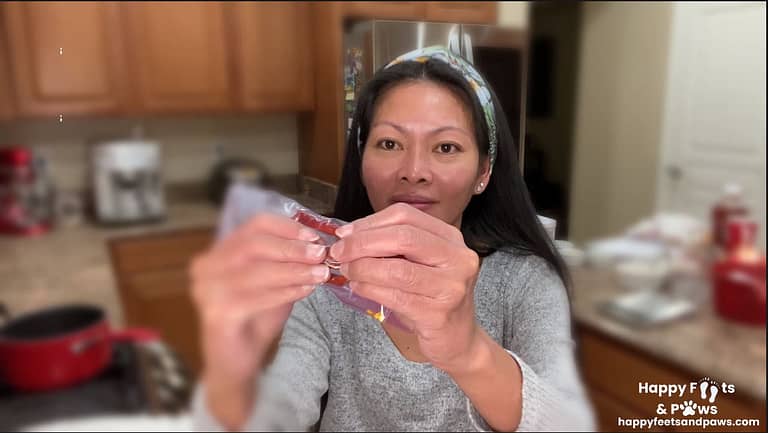 Use a pestle and mortar to crush the chili peppers if available. In this case, I used a plastic bag and my bare hands to crush them as I do not have the above-mentioned tool. You can be creative if you are lacking the appropriate material you need just as long as it works. Then put them in a measuring container and set them aside.
Make The Sauce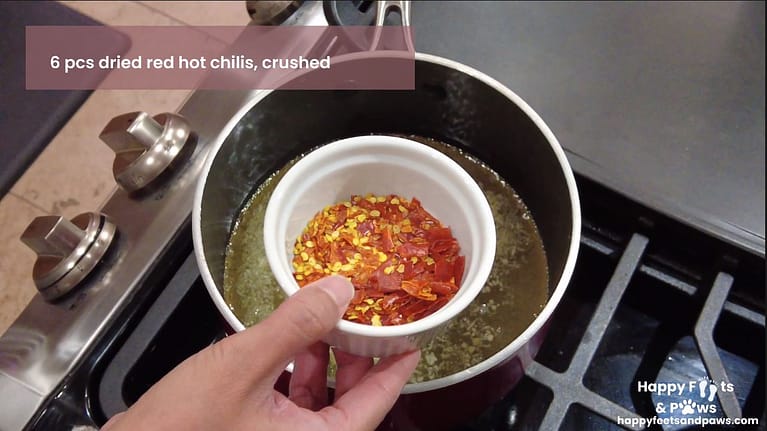 In a medium-sized saucepan, combine the following, water, rice wine vinegar, and brown sugar over medium-high heat. Stir it to combine and until the sugar dissolves. Add the minced ginger and garlic, the hot chili peppers, and tomato ketchup. Stir it and allow it to simmer for 8 to 12 minutes.
Make The Corn Flour Mixture and Add To The Sauce
Add the corn flour into the water and stir until the corn flour dissolve and the water becomes smooth when you stir. Pour the corn flour mixture into the sauce and stir until well blended. Boil for 8 to 12 minutes or until the sauce has thickened to your desired consistency. Then remove from the stove and allow the sauce to cool down thoroughly.
Transfer To A Storage Jar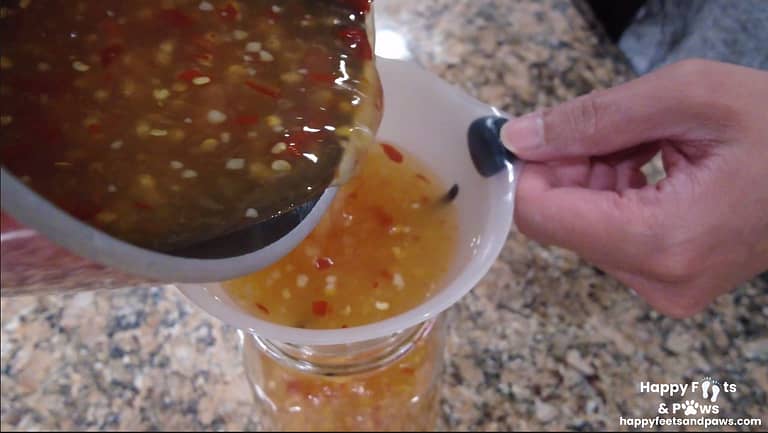 When the sweet chili sauce has cooled down completely, transfer into a mason jar with a lid. Use a small funnel to prevent spillage. Use a wooden or chopstick (or any long and pointy object you have) to unclog. Then pour the remaining sauce into the jar and cover. Serve chilled or warm with any of your favorite side dishes or main course meals. Make sure to refrigerate after use. Enjoy!
Please consider subscribing to our channel to help support us.
---
Did you enjoy this recipe? Please leave a review. I really enjoyed this video and recipe. Fantastic sauce. Perfect for eggrolls.