Baked chicken drumsticks are amazing! The first time I have discovered that our oven can do the "convection bake" I got curious and excited at the same time. Needless to say, I got spoiled and have been baking chicken using convection bake since. I experimented with different spices too and finally found the taste that excites my palate. The spices I used with this dish are easily accessible from your local grocer.
I have included instructions on how to make homemade annatto oil. Annatto seed is kind of hard to find these days but I have included a link below on how you can buy it online if you are not able to go to your local Asian store.
---
---
Ingredients
1 1/2 lb chicken drumsticks
1/2 tsp ground or rock salt (adjust to taste)
1 tsp paprika 1 tsp garlic powder
1/2 tsp allspice
1 tsp thyme
1/2 tsp ground black pepper
2 tbsp annatto (achiote) oil
To make annatto oil, heat 2 to 3 TBSP of the annatto seeds, and 5 CUPS of cooking oil (I used extra virgin olive oil. Canola or vegetable oil works just fine) over medium-high heat for 3 to 5 minutes or until color changes to golden. Turn the heat to medium and stir gently. When oil turns completely golden remove from heat, allow cooling for 3 to 5 hours. Strain to separate the oil from the seeds. Discard the seeds and put the annatto oil in a clean bottle or mason jar. Store in room temperature storage area.
---
Instructions
Preheat the oven: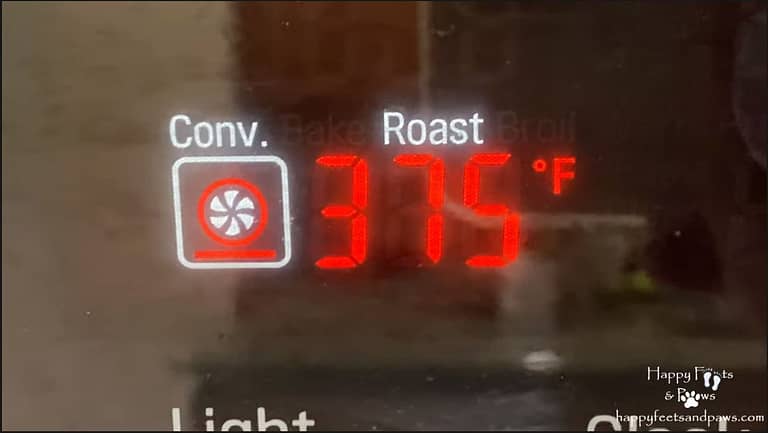 Pre-heat oven to 375°F/190°C using the "convection roast" mode. Pre-heat to 400°F/204°C if using a conventional oven.
Season the chicken: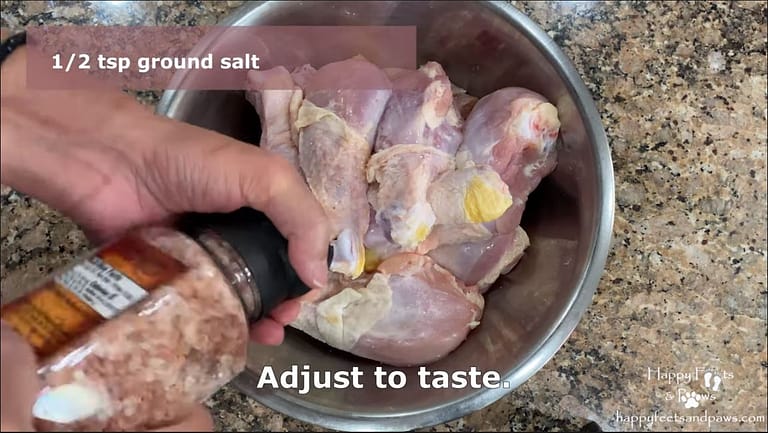 In a mixing bowl put the chicken drumsticks. Pat down to dry using a paper towel. Season the meat with ground or rock salt. Add the rest of the ingredients. Mix well to coat the meat. Set aside.
Grease your glassware: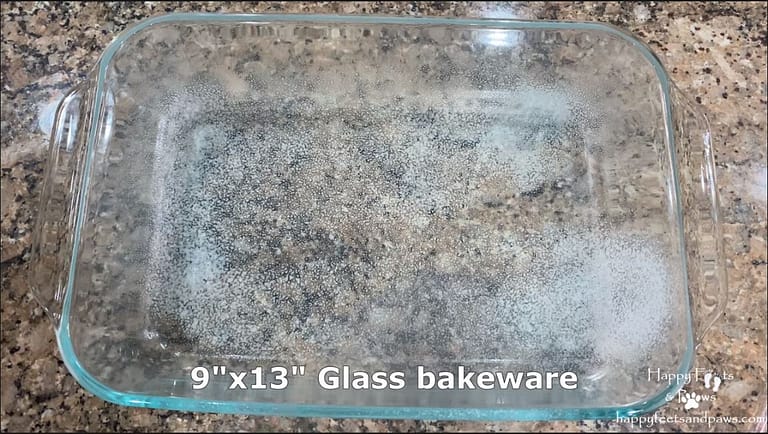 Grease 9″x13″ glass bakeware or tin pan. Arrange the meat and put it on a cookie sheet. I prefer using a cookie rack to get that even color and/or prevent the bottom from turning dark brown.
Bake the chicken: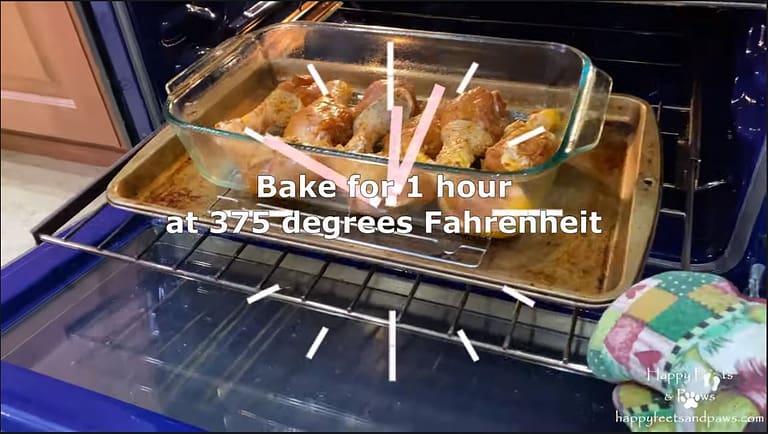 Place the meat in the oven and roast/bake for 1 hour. Flip the chicken drumsticks over within 45 minutes into roasting. When cooked, remove from the oven and let it cool for 5 to 10 minutes. If you are using a conventional oven, bake the chicken for 1 hour and 30 minutes. Flip the meat over every 30 minutes to get that golden color on all sides. Adjust the baking time as needed. Results may differ from those of using the convection.
If you enjoyed this classic dish. Try pairing it with my Pasta Salad. Learn how to make Pasta salad.
Please consider subscribing to our channel to help support us.
---
Did you enjoy this recipe? Please leave a review. I agree! Don't even need rice. Couldn't stop my family from eating these!