Banana Nut Bread tastes so much better when it is moist and velvety. The secret to achieving this texture is by putting either buttermilk or buttermilk substitute. If you will use the buttermilk substitute, make sure to allow the milk with the lemon juice (or vinegar) to sit for at least 10 minutes for the milk curds to form before adding them to the mixture. Also, use overripe bananas. They are so much sweeter as you let them sit on your kitchen counter while the peelings (skin) turn black. By doing so, you may reduce the amount of sugar needed for the recipe. I only used ½ to ¾ cup of either brown or granulated sugar. I do not use more than the above-mentioned amount when using overripe bananas. However, you may adjust them to your preference. Come join me in learning how to make Banana Nut Bread!
---
---
Ingredients
Wet Mixture
4-5 ripe bananas, I prefer it overripe bananas with peelings already dark (the darker the skin the sweeter it gets)
6 tbsp unsalted butter, melted and cooled down
½ to ¾ cup brown sugar (adjust to preferred sweetness)
1 large egg
1 tsp pure vanilla extract
1 cup buttermilk or buttermilk substitute
Dry Mixture
1 ½ cup all-purpose flour
1 tsp baking soda
½ tsp fine salt
Mix-ins
1 ½ cup walnuts, chopped and divided (use ½ cup for toppings)
1 ½ cup bittersweet chocolate chips, divided (OPTIONAL. I used Ghirardelli 60% cocoa)
---
Item's you'll need
Large mixing bowl
Measuring cups, spoons, and/or containers
Large sifter
Silicone or wooden spatula
Chopping board and knife
Butter knife
Baking glassware or pan (I used 4.5"x8.5" and a heart-shaped pan)
Cooking spray or oil (for greasing the baking ware)
Fork
Plate
Baking sheet
Wire rack
---
Instructions
Preheat the oven to 350°F/176°C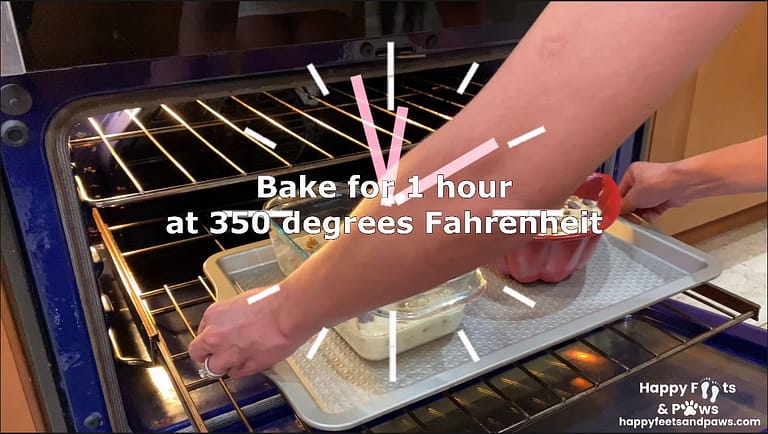 Preheating the oven when you're ready.
Make the Buttermilk Substitute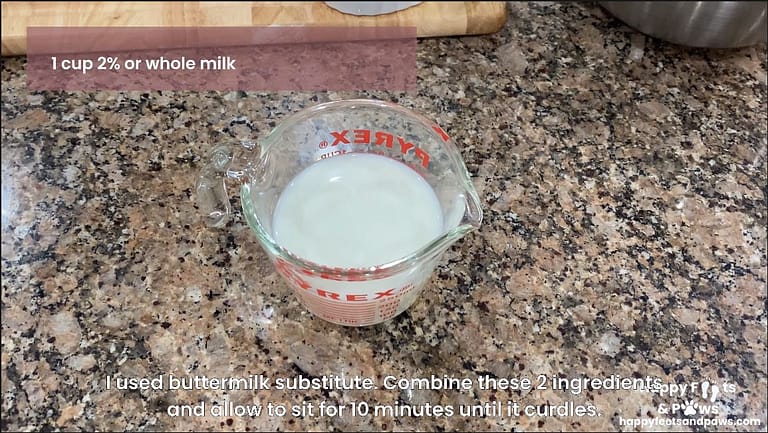 In a measuring cup, pour 1 cup of 2% or whole milk. Add a tablespoon of lemon juice or vinegar. Stir it a little, then allow it to settle for 10 minutes. Set aside for later.
Mix the Wet and Dry Ingredients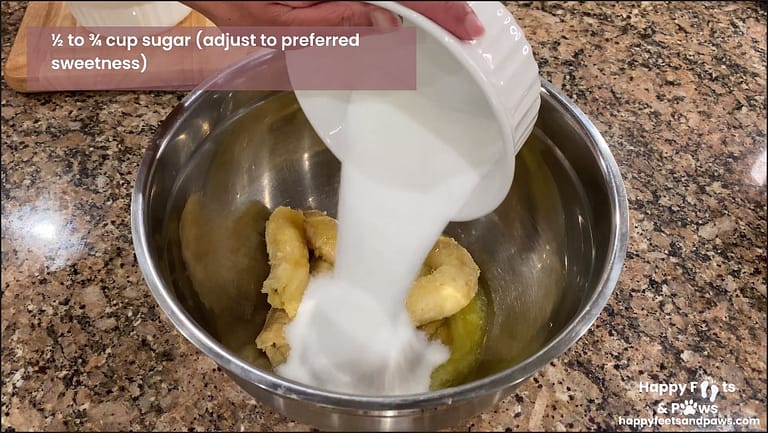 In a large mixing bowl, peel the bananas and place them in the bowl. Mash them then add the melted unsalted butter. Mix it well and add the brown sugar. Mix until well incorporated. Add the egg and vanilla extract. Mix it again thoroughly. Using a large sifter, sieve the flour, baking soda, and salt into the wet mixture. Using a rubber or silicone spatula, mix it until well blended but DO NOT over mix to prevent a dense bread. Mix the chopped walnuts and chocolate chips (if are any).
Bake the Banana Nut Bread
Using glass bakeware or pan, pour the mixture half-full. Top with the remaining mix-ins. Bake for 1 hour at 350°F/176°C. After 1 hour, insert a toothpick or wooden stick if it comes out clean the banana nut bread is done. If it is not, allow it to bake for 5 more minutes. Then remove from the oven and allow to cool down for 15 minutes. After 15 minutes, carefully insert a butter knife on all sides to loosen the bread then flip it over to remove and place the bread onto a cooling rack. Let it cook for another 10 to 20 minutes. Serve warm with your favorite cold or hot beverages. Enjoy!
Please consider subscribing to our channel to help support us.
---
Did you enjoy this recipe? Please leave a review. I normally get this at Starbucks but this recipe is even better! Best banana walnut bread ever!