Banana rolls are one of my favorite concoctions. But I did not know that you can actually add rum to it for more added flavor and texture especially with the sesame seeds. They're sweet like donuts and crunchy like churros combined. Make sure to use plantain banana. This will not be complete without the powdered sugar on top. To learn more about it join me in learning how to make Banana Rum Rolls!
---
---
Ingredients
Cinnamon Mixture
¼ cup granulated sugar
1 tbsp cinnamon powder
Egg Wash (you may also use water if preferred)
1 large egg
1 tbsp drinking water
Toppings
1 tbsp powdered sugar
½ tsp cinnamon powder
½ tsp sesame seeds
Thin egg roll (lumpia) wrappers, separated (I used Wei-Chuan Spring Roll Shell brand)
3 large ripe plantain banana, cut into 3 inches long x ¼ inch thick
2 small yellow mangoes, cut into 3 inches strips (optional)
¼ lb Gouda cheese, cut into 3 inches strips (optional)
3 tbsp unsalted butter, softened
1 tbsp cinnamon powder
½ cup orange juice
1 tsp vanilla extract
3 tbsp spiced rum
½ cup brown sugar
½ cup sesame seeds
---
Instructions
Make the Cinnamon Mixture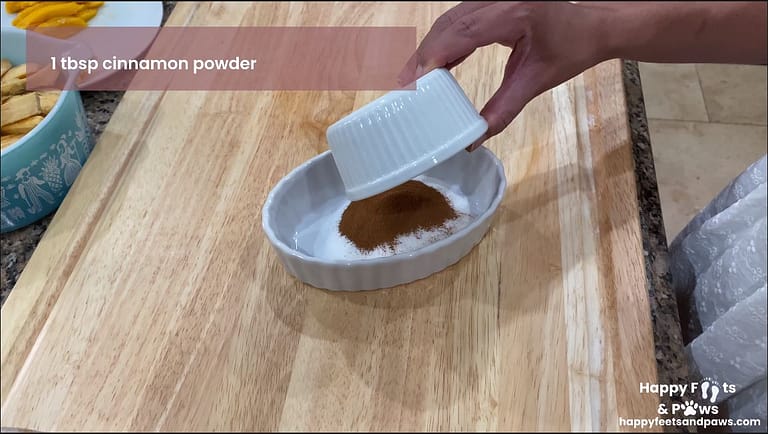 In a small bowl, combine the granulated sugar, and cinnamon powder. Mix it well until well combined. Set aside.
Make the Egg Wash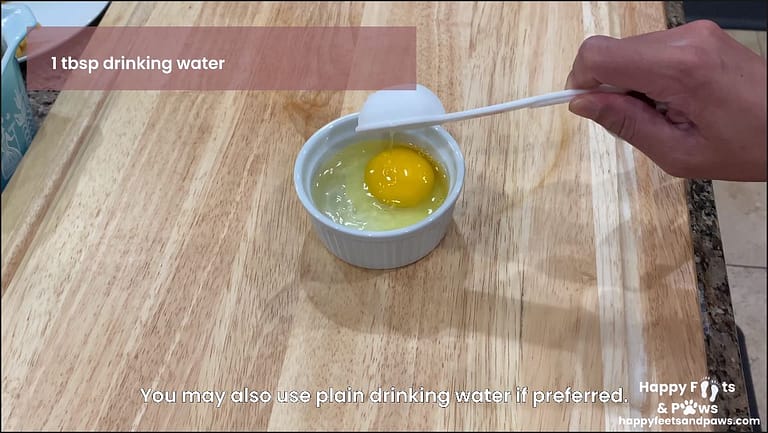 In a small measuring cup, combine egg and water. Whisk them vigorously until well blended. Set aside for later.
Separate the Thin Egg Rolls Wrappers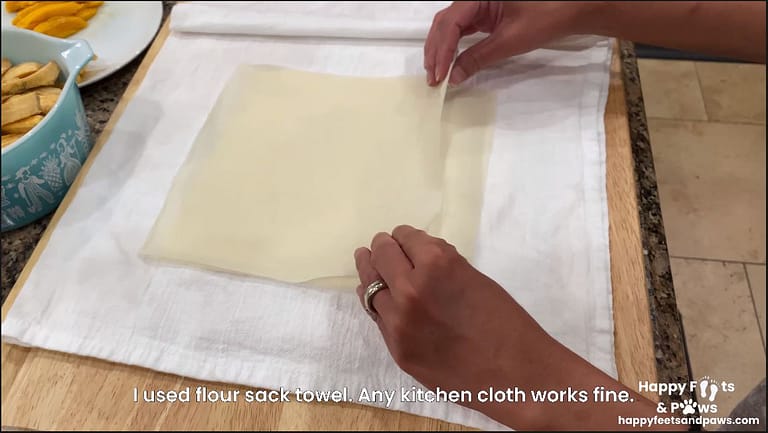 On a flat surface, separated the thin wrappers carefully. Make sure to avoid tearing any of the corners. Cover the separated wrappers with a damp flour cloth or kitchen towel to prevent drying. Carefully cut the wrappers in half shape like a triangle and cover them back with a damp cloth. Set aside.
Cut the Plantain Bananas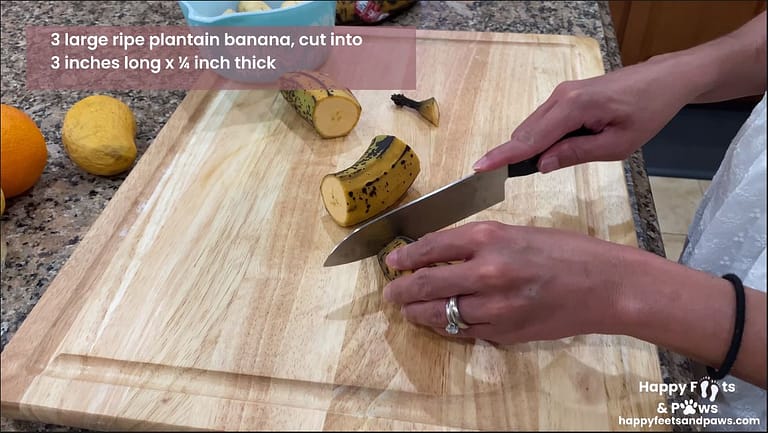 Cut both ends of the plantain banana. Then cut it into 3 equal portions (3 inches long). Vertically cut the skin but make sure to do it carefully. Cutting the skin will make it easy to peel off the skin. Slice the banana into quarter-inch thick then cut them into strips. Place in a bowl and set aside.
Make the Banana Rolls
Take the wrapper and place it on a flat surface. Take a banana and roll it in the cinnamon mixture. Place it on the center of the wrapper closest to you but give enough room for when you fold and roll. Add a strip of mango (or any fruits you like). You may also add cheese, or just plain banana itself. Lift the wrapper (closest to you) and fold it towards the center. Take both ends and fold it to the center as well. Then firmly hold and roll the banana halfway. Brush the remaining wrapper with egg wash (or water) and continue rolling to seal. Place them on a plate and set them aside. Continue wrapping until bananas are consumed.
Fry the Banana Rolls
In a large heated saucepan or frying pan, heat some cooking oil over high heat. When the heat registers to over 200°F/93°C, or when a bubble forms around a wooden stick slowly put the banana rolls but do not overcrowd. Cook them over medium-high heat for 6 to 8 minutes or until all sides turn golden brown. Toss them around occasionally to prevent getting burnt. When the color turns golden brown put the cooked banana rolls in a large strainer. Repeat the process until all banana rolls are cooked. Set aside.
Make the Rum Syrup
In a large wok or pot, melt the unsalted butter over medium-high heat. Add the cinnamon powder. Stir it until well blended. Pour the orange juice (or pineapple juice if preferred). Add the vanilla extract, rum, and sugar. Stir it well. Simmer for 8 to 12 minutes or until the syrup thickens. Then put the fried banana rolls. Toss them around until all pieces are coated. Generously sprinkle some sesame seeds but add them gradually to your desired amount. Simmer for 2 more minutes then transfer into a serving plate. Serve the sweet and crunchy banana rum rolls for dessert or a snack! Best to cook and serve the same day to enjoy the freshness and crunchiness of this sweet concoction. Enjoy!
Please consider subscribing to our channel to help support us.
---
Did you enjoy this recipe? Please leave a review. So good. I don't normally like plantains but this was so good that I didn't care about the plantains.