Basil pesto is a wonderful ingredient to add if you plan to make baked salmon or want to try something new like making a "Green" pasta a.k.a. Pesto Pasta. This adds texture to the dish and also evaluates the flavor. If you love cooking with basil, making a sauce with it will going to make you cook even more. How about you join me in learning how to make this luscious green sauce!
---
---
Ingredients
4 oz whole basil leaves (I used my homegrown Genovese and Thai basil)
4 tbsp pine nuts
2 cloves garlic
4 tbsp extra virgin olive oil
Pinch of Kosher salt and freshly ground black pepper (adjust to taste)
---
Item's you'll need
Food processor
Measuring cups, spoons, bowls
Rubber or silicone spatula
Serving bowl
---
Instructions
Combine the Ingredients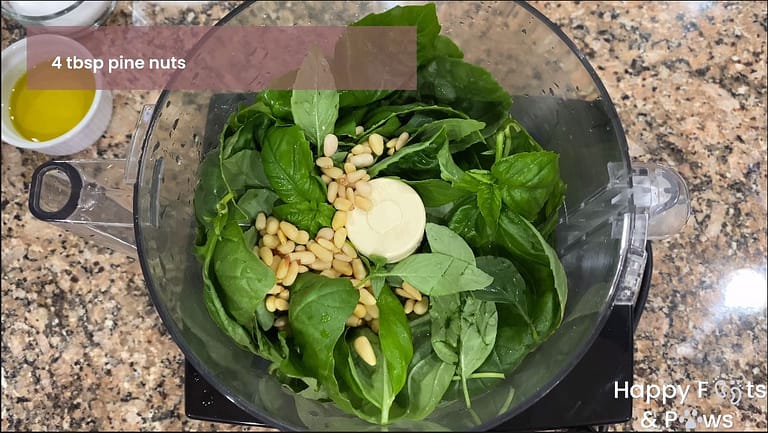 In a food processor, combine the basil leaves, pine nuts, garlic cloves, and extra virgin olive oil.
Seasoning
Season it with a pinch of Kosher salt and freshly ground black pepper (adjust to taste).
Puree the Ingredients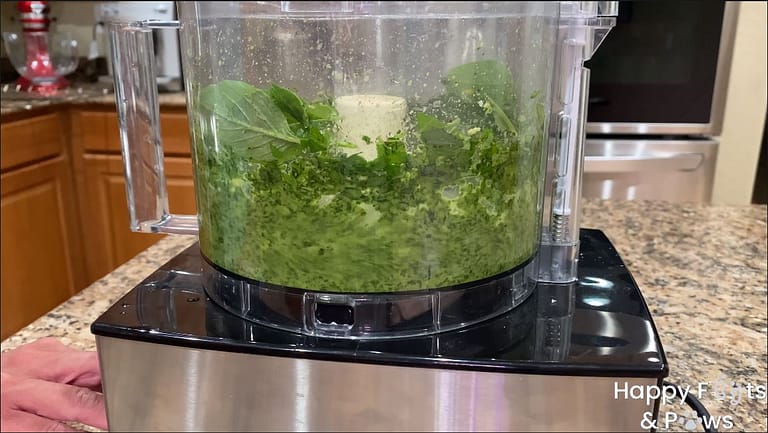 Pulse the mixture until smooth. Pause and scrape the ingredients to the bottom as needed. Continue to pulse until you get the consistency you desired. Garnish with some basil leaves on top and chopped pine nuts. Set aside for later.
---
Please consider subscribing to our channel to help support us.
---
Did you enjoy this recipe? Please leave a review.