Let's learn how to Make Buttermilk Biscuits and Gravy from scratch. I have practiced a lot before I was able to appropriately bake flaky and soft buttermilk biscuits. I've also read a lot of ways on how to make creamy sausage gravy. I was able to find a recipe that I was able to follow. You can find the link to the recipe below. Biscuits and Gravy is one of my husband's favorite dishes and so far so good! He liked it every time I make it for him! Woohoo! I'm a happy camper. If you want to learn how to make this classic American dish join me and let's make Biscuits and Gravy!
---
---
Ingredients
Buttermilk Biscuits:
2 cups all-purpose flour
1 tbsp sugar (white, brown or granulated)
1/4 tsp baking soda
1 tbsp baking powder
One tsp salt
1 cup buttermilk (if not available, see the ingredients below on how to
make buttermilk substitute)
6 tbsp butter (salted or unsalted)
Buttermilk substitute (I used buttermilk substitute in this recipe)
1 cup milk (whole or 2% reduced-fat milk)
1 tbsp vinegar (white or distilled) or lemon juice
Sausage Gravy
1 lb sage sausage
1/3 cup all-purpose flour
1 can evaporated milk (14 FL OZ, whole milk or any kind of milk works
just fine)
1 cup water
1/2 tsp seasoned salt (regular salt works fine too)
1/4 tsp ground thyme
1 tsp ground black pepper
---
Instructions
Use buttermilk or make buttermilk substitute: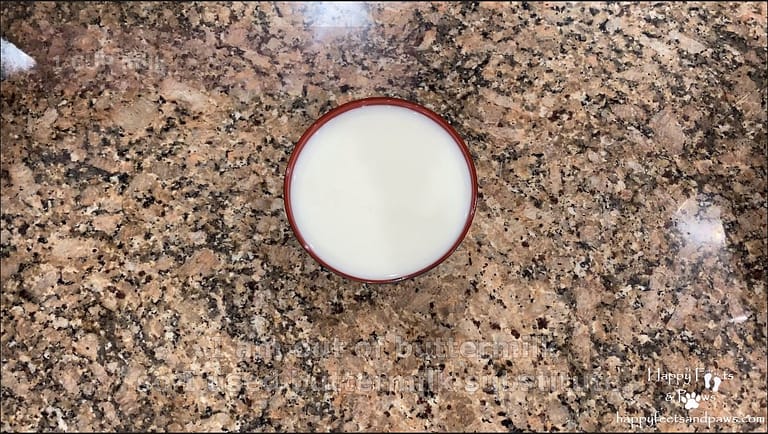 For the buttermilk substitute: use 1 cup of milk, add 1 tbsp of vinegar or lemon juice. let it sit for 10 minutes or until milk curds are formed. Set aside until ready to use.
Cut butter into small cubes:
Cut the butter into small cubes. Put it on a plate (uncovered) and place it in the freezer until ready to use. The butter needs to be very cold if you want your biscuits to be soft and flaky.
Blend flour ingredients: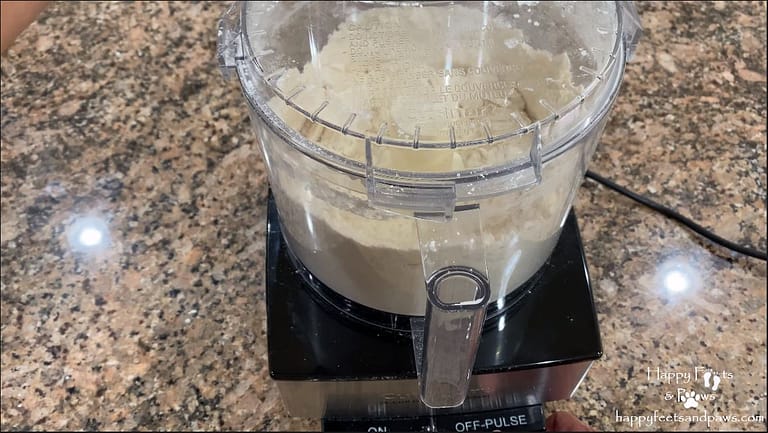 In a food processor (if available) or a large bowl (use a sifter, optional), mix the dry ingredients together by putting 2 cups of all-purpose flour, sugar, baking soda, baking powder, salt, and cold butter. Cover and pulse to combine until coarse crumbs are formed. If you are using a large bowl, use a fork to mix until well combined.
Mix dough:
Transfer the dry mixture into a stand mixer if available (or leave it in the large bowl) and make a well in the middle. Mix using a dough hook until the dough is formed. If the dough is still sticky or tacky sprinkle a little bit more flour around the bowl until it is no longer sticky to the touch. If using a large bowl, use a fork or your hand to mix well until dough is formed.
Form biscuits:
Place the dough onto a floured surface (I thoroughly clean my kitchen counter and used it as my floured surface). I used my hydro flask (if you do not have a rolling pin) to flatten the dough. Form a rectangular shape about 1/4 inch thick. Now equally fold the dough to the middle (left, right, front, and back) until a square shape is formed. Flip the dough over. Using a 2.5 inch round coffee cup or any drinking glass (if biscuit cutter is not available), firmly push down to cut the dough and slowly pull it up. DO NOT twist and pull as this will seal the dough preventing it to rise completely while in the oven.
Combine the leftover scraps following the above steps to cut more biscuits but you may do this no more than 1 to 2 times only.
Bake biscuits: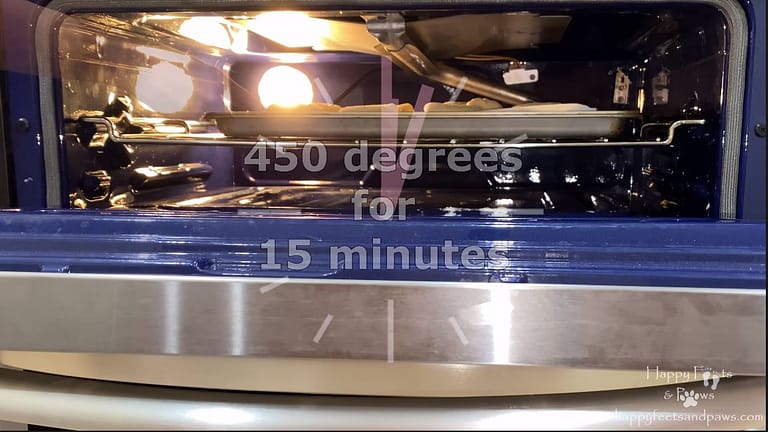 Place the biscuits on a parchment paper-lined baking sheet 1 inch apart. I placed a couple of cookie racks (optional) under the parchment paper to prevent the bottom of the biscuits from getting burnt. Bake the biscuits at 450°F/232°C for 15 minutes until the top of the biscuits turns brown. Remove from the oven and brush the top of the biscuits with melted butter while it is still warm.
Brown Sausage: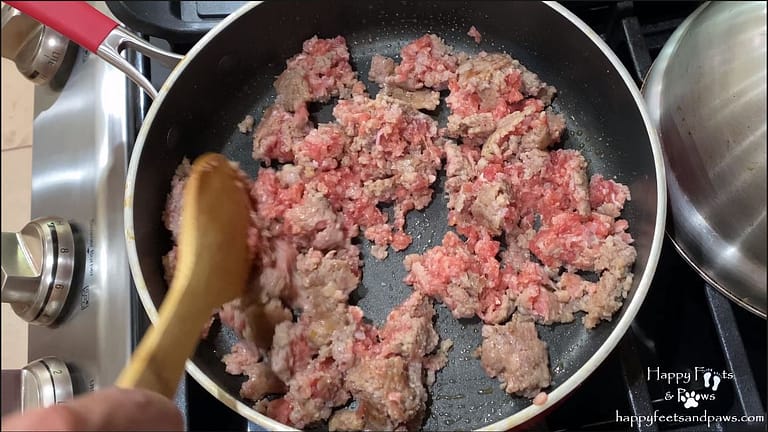 In a warmed skillet, brown sausage over medium-high heat.
Combine ingredients for gravy: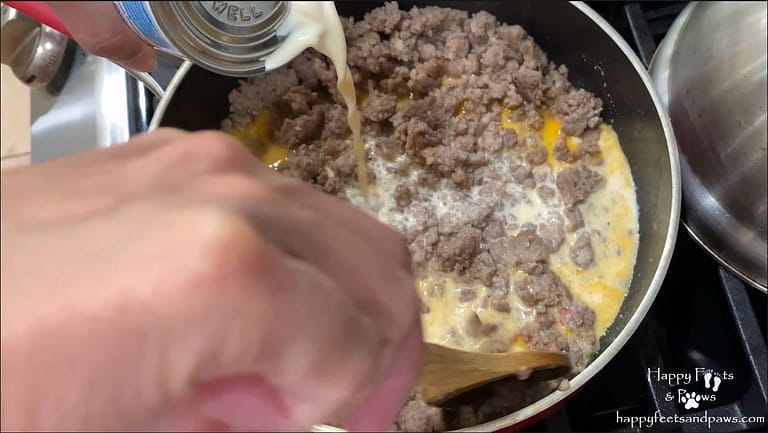 Low heat to medium-low and pour 1 can of evaporated milk. stir to combine. Add all-purpose flour and mix well (you have the option to add the flour prior to adding the milk). Add 1 cup of water. Stir to combine.
Simmer gravy: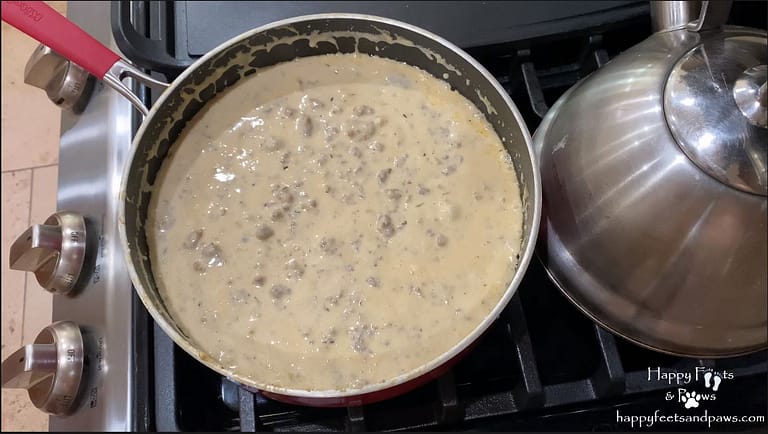 Simmer for 5-10 minutes. Stir occasionally to prevent them from burning. When the sauce is thick to your desired consistency, season with ground thyme, ground black pepper, and seasoned salt. Stir to combine. Simmer for 2 more minutes then turn off the stove. Cut the biscuits in half and generously pour the sausage gravy.
If you enjoyed this dish and want to make more comfort food. Check out my video on how to make Pelmeni
Please consider subscribing to our channel to help support us.
---
Did you enjoy this recipe? Please leave a review. Very close to my recipe except I use the Jimmy Dean hot sausage. It gives it a little kick. I really enjoy your recipes.