Because of my Eastern European dish experience in Anchorage Alaska on my video, I challenged myself in making my own version of it! Oh boy, it was no joke as I didn't realize the daunting task ahead of me BUT I pulled it off! YASSS!… I looked up some recipes online (Thanks to Pinterest), I was able to find one. I made a minor change to the ingredients and made do of what I have available in my kitchen. Anyways, my husband was pleased and happy to have eaten a homemade Pelmeni. More cooking videos soon so please click that "Subscribe" button! The beginning of the video was some bloopers of my husband and me while filming to add humor to our cooking experience, :-D. Watch and be inspired! Stay safe everyone!
---
If you want to learn how to make more ethnic dishes. Check out my post on how to make Filipino Lumpia.
---
Ingredients
Dough:
3 cups all-purpose flour
1 cup cold water
2 tbsp cooking oil
1 tsp salt
Filling:
1/2 lb ground chicken
1/2 lb ground pork
1 large onion, finely chopped
2-3 garlic cloves, pressed or minced
1 tsp salt
1 tsp ground black pepper
Dipping Sauce:
2 tbsp butter
1 tbsp sour cream
1/2 tsp vinegar
1 tbsp parsley, freshly chopped (for garnish)
5-8 bay leaves, and
1 tsp whole peppercorn to add when boiling the pelmeni for added flavor and aroma.
---
Instructions
Mix dry ingredients: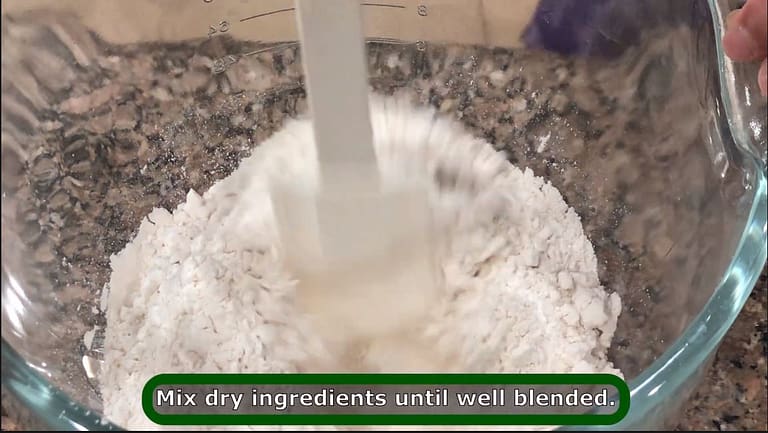 In a mixing bowl, add dry ingredients starting with 3 CUPS all-purpose flour, and 1 TSP salt. Mix dry ingredients until well blended.
Combine wet ingredients: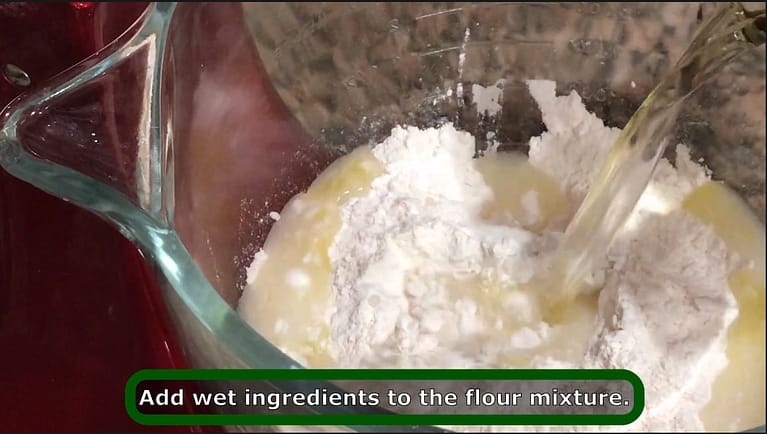 In a mixing bowl, add dry ingredients starting with 3 CUPS all-purpose flour, and 1 TSP salt. Mix dry ingredients until well blended.
Mix dough:
Use a dough hook for mixing. Set mixer to medium speed. Manually scrape dough mixture towards the middle. Continue mixing for about 10 minutes or until a smooth dough ball is formed.
Form dough ball:
Sprinkle flour around the dough before removing it to prevent it from sticking to your hand. Form dough into a ball on a lightly floured surface. Wrap or cover the dough and set aside for 10minutes.
Mix meat: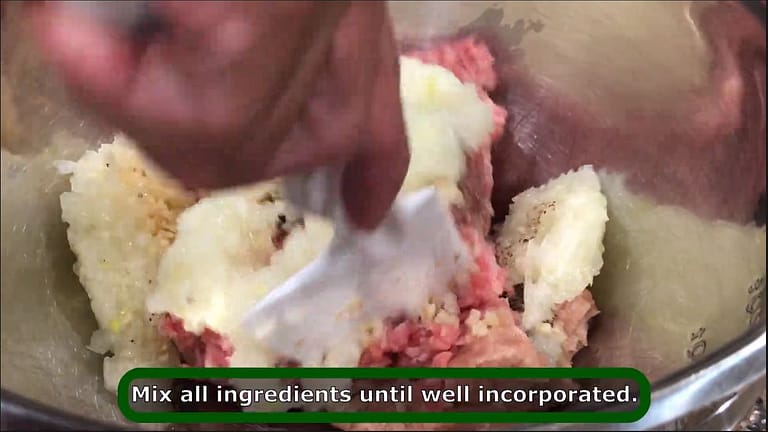 Prepare the filling in a mixing bowl by placing 1/2 LB ground pork and 1/2 LB ground chicken. Add 1 TSP salt, 1 TSP ground black pepper, 1 TBSP minced garlic. Add 1 Medium onion pureed or finely chopped. Mix all ingredients until well incorporated. Use a stand or hand mixer if available. Cover the filling and refrigerate until ready to use.
Make Pelmeni: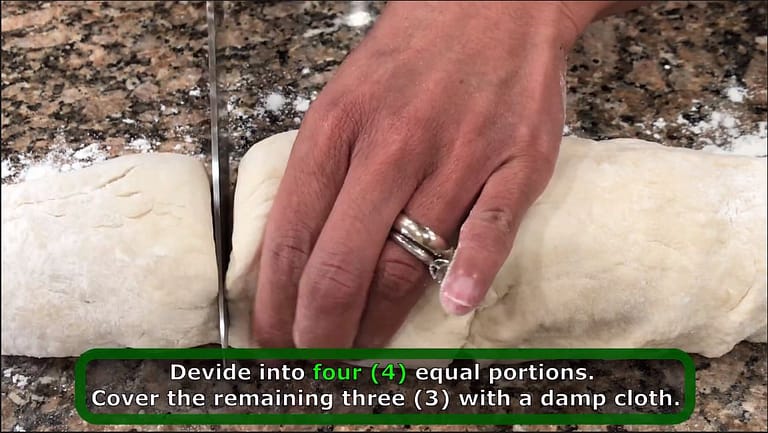 To make the pelmeni, place dough on a lightly floured surface. Divide into four (4) equal portions. Cover the remaining three (3) with a damp cloth. Roll and flatten each portion into 1/8″ thick. Improvise by using a hydro flask if a rolling pin is not available.
Fold Dough:
Use any small round glass to cut out a circle about 2.5″ in diameter. Place 1/2 TSP of the filling on each circle. Fold the edges together then press firmly to seal. Place the finished pelmeni on a floured surface 1/2 inch apart. Freeze some for up to one month for your next cravings.
Cook: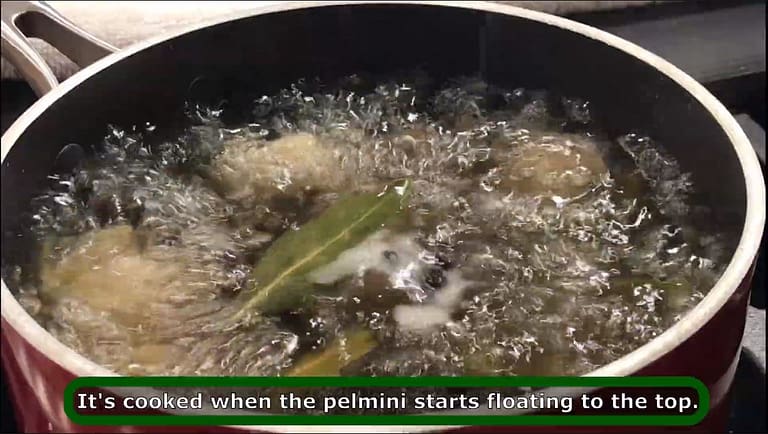 To cook, bring the water to a boil. Add bay leaves and peppercorn. Add the pelmeni when water starts to boil. You can tell it's cooked when the pelmeni starts floating to the top.
Please consider subscribing to our channel to help support us.
---
Did you enjoy this recipe? Please leave a review.