This is the quickest and easiest homemade Fajita spice blend or seasoning. Better than what you buy from the store. It makes 2 ½ tablespoons of seasoning. The amount is perfect for 2-pound poultry, pork, or beef. If you wish to make it spicier, you may gradually add (½ tsp at a time) cayenne pepper if you'd like. You may also omit the sugar or put less if preferred. Make sure you vigorously mix them well. So come join me in learning how to make Fajita Spice Blend or Seasoning!
---
---
Ingredients
1 tsp cumin
2 tsp chili powder
1 tsp paprika
½ tsp garlic powder
½ tsp onion powder
½ tsp cayenne pepper (adjust the amount if you want it extra spicy)
1 pinch Kosher salt
1 tsp brown sugar (optional)
---
Instructions
Combine the Spices Together
In a medium-sized bowl or container, combine all spices, and/or condiments. Mix them very well with a small spoon or teaspoon until well incorporated.
Storage and Usage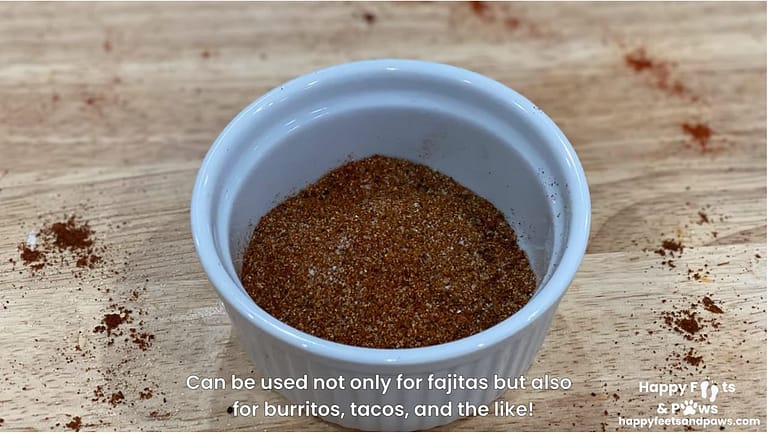 When the ingredients are well mixed, transfer them to an airtight container with a lid. Store it in your spice cabinet, pantry, or anywhere in your kitchen that's dry. Use it to marinate any poultry, pork, or beef. Perfect for any dish like fajitas, burritos, tacos, or the like! Enjoy!
Please consider subscribing to our channel to help support us.
---
Did you enjoy this recipe? Please leave a review.