Join me in learning how to make Filipino Hotcakes. This is not the regular hotcakes that you can buy in a fast-food place. This is special because while making it you might remember how you fall in line at school under the hot sun during recess to buy those watered-down hotcakes from Manong in his pedicab (cycle rickshaw). I can remember how tasty it was with some margarine sprinkled with sugar. It's like walking down memory lane. 😉
If you enjoyed making Filipino Hotcakes step up your game and learn how to make Longganisa and perfect rice to go along with your Filipino breakfast!
---
---
Ingredients
1 cup flour
1/4 tsp salt
1 tsp baking powder
1/4 cup sugar
1 large egg
1 cup milk (2% reduced-fat or whole milk)
1/2-1 cup of water
tbsp canola oil (or canola oil cooking spray if available)
1/4 tsp yellow food coloring (in this video I used oil-soaked in annatto seed as these were the condiments I
had. Also, just to see if it will give that yellow color but this is optional).
1/4 cup butter or margarine
---
Instructions
Make Batter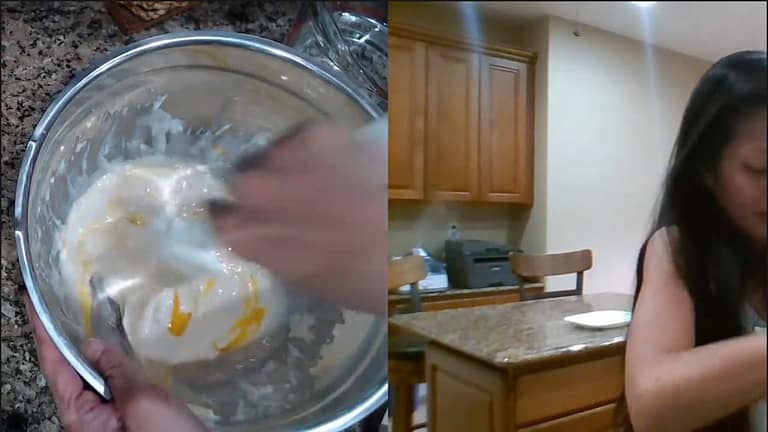 In a bowl, combine all dry ingredients and mix well. Add 1 egg, 1 CUP of milk, 1/4 TSP of yellow food coloring (optional). Mix until well incorporated. To make thinner batter add 1/2 to 1 CUP of water. Mix until thoroughly combined. Strain the batter to remove lumps.
Cook Pancakes
Heat and grease the griddle or a pan over medium-low heat. Add 1/4 CUP of the batter into the griddle or pan. Cook for 1-2 minutes or until bubbles is formed on the top side of the hotcake. Flip it over and cook the other side for another 1-2 minutes or until both sides become brown. Serve warm with butter or margarine, rolled or sprinkled with sugar. Enjoy!
Please consider subscribing to our channel to help support us.
---
Did you enjoy this recipe? Please leave a review. My wife made these for us based on your recipe. It was a nice change from the traditional pancakes we make.