Biko or also known as Filipino Sweet Rice Cake is a popular Filipino delicacy. I will walk you step by step on how to make Biko or Filipino sweet rice cake. Glutinous rice, sugar, and coconut milk are the main ingredients of this Filipino treat. It has different variants and is made uniquely per province. This is my version of Biko just like how my mom taught me when I was little back in Ormoc City in Leyte (one of the many beautiful provinces in the Philippines).
Join me in learning how to make my fave Filipino Sweet Rice Cake or popularly known as Biko! Many of the ingredients can be ordered on Amazon if you do not have a local Asian grocery store nearby.
---
---
Ingredients
Sweet Rice Cake:
1 cup black glutinous rice
2 cups white glutinous rice
1 3/4-2 cups brown sugar
1 tsp minced ginger
2 cans coconut milk (I prefer the Chaokoh or Thai Kitchen brands)
Coconut Milk Curds:
---
Instructions
Rinse Rice and Soak: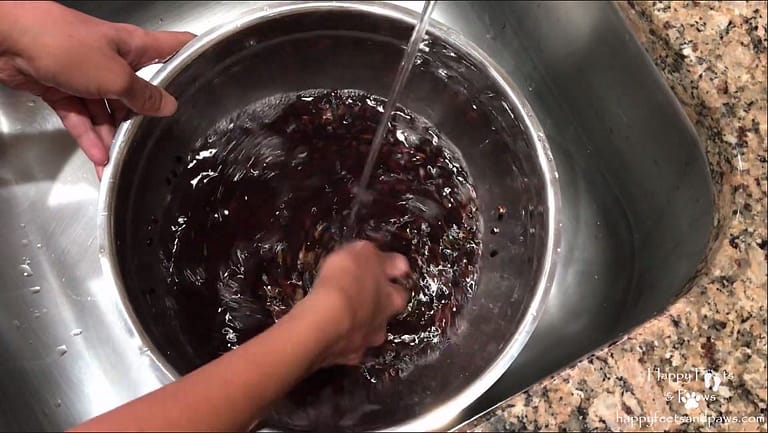 In a mixing bowl, add 1 cup of black glutinous rice. Rinse 3-5 times or until the water becomes clear. Soak and refrigerate overnight.
Make coconut milk curd:
To make the coconut milk curd, add 1 can of coconut milk in a saucepan. Let it simmer for 15-30 minutes over medium to medium-high heat. Stir it occasionally to prevent it from burning. Continue to simmer over medium-low heat for another 30-45 minutes or until liquid evaporates and oil separates from the coconut curd. Remove from pan when coconut milk curds become golden brown. Use a strainer to separate the coconut curds from the coconut oil.
Drain water from rice: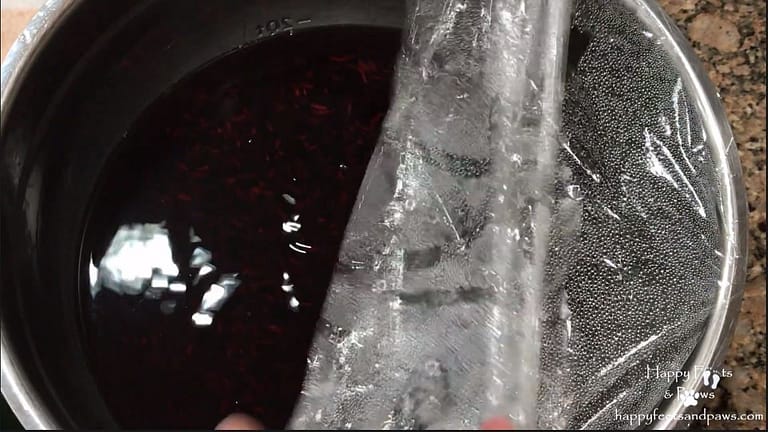 The next day, drain the water from the black glutinous rice then add 2 cups of the white sweet rice. Rinse 3-5 times or until the water becomes clear.
Cook rice: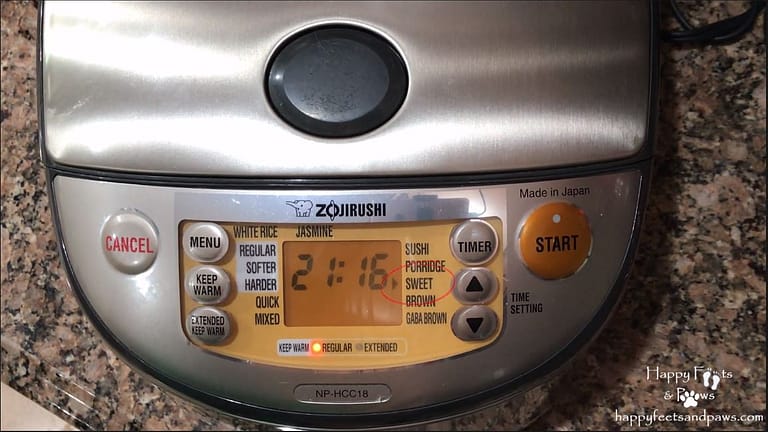 To measure, add water and evenly distribute the sticky rice in a rice cooker. Lightly dip your finger and ensure the water is HALFWAY on the FIRST LINE of your middle finger or the water must be on the 4th mark (as sweet rice) on the rice cooker. Add 1 tsp of ginger for added aroma. Cook it as "Sweet Rice" or for 40-50 minutes.
Cook coconut milk:
To make the syrup, add 2 cans of coconut milk in a pot. Add and melt 1 3/4-2 CUPS of brown sugar over medium-high heat for 20-30 minutes. Bring the coconut milk to a boil and stir occasionally to prevent it from burning/overflowing. Lower the heat to medium and continue to simmer for another 20-30 minutes or until the syrup becomes thick.
Mix sticky rice: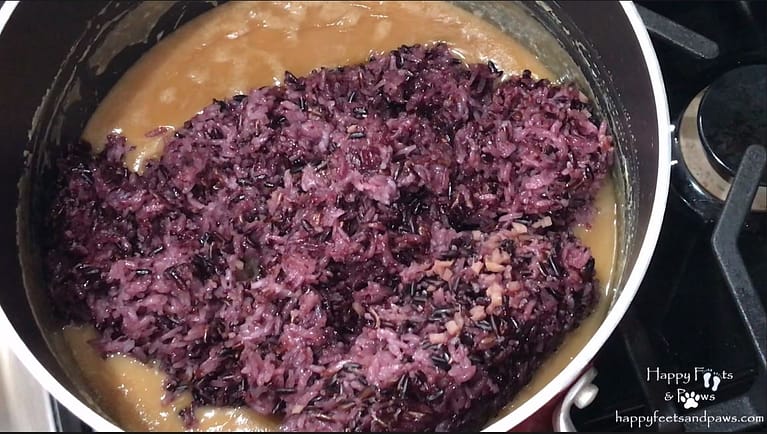 Add the cooked sticky rice and mix until well incorporated. Continue to mix until the liquid is absorbed. The sweet rice cake is done when it starts pulling away from the pan.
Combine in glassware: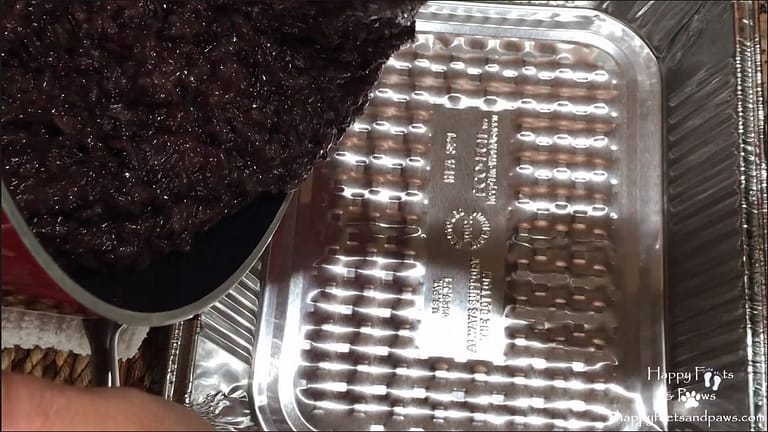 Transfer evenly into a glass or tin pan. Then sprinkle the coconut milk curd evenly.
If you need help cooking your rice. Check out my video on how to make perfect rice.
Please consider subscribing to our channel to help support us.
---
Did you enjoy this recipe? Please leave a review. I love this recipe so much! I normally have Maricho make this for me. It's the best I have ever had! My entire family loves this biko. My brother can't get enough of it so I cooked it 3x for him. I will definitely make it for my family's Christmas party. Definitely 5+ stars!