Meatloaf is a classic American dish baked in the shape of a loaf. Usually ground beef as the protein with herb and spices in it. My husband and I enjoy this awesome dish, especially with the glaze finish. It is not difficult to make meatloaf because all of the ingredients can be found at your local grocery store.
I use a homemade tomato puree rather than using a canned tomato sauce as I'm beginning to enjoy making stuff from scratch. If meatloaf is one of your top ground beef dishes then you will want to make this delicious recipe. Come join and bake with me!
---
---
Ingredients
Tomato Puree
8 pcs medium-sized Roma tomatoes
½ cup chopped onions (I used sweet onions)
5 cloves garlic, crushed • ¼ cup chicken stock (optional)
1 tsp dried basil
1 tsp ground black pepper
1 tsp garlic powder
1 tsp ground salt
Meatloaf Mixture
1 lb ground beef
¼-½ cup chopped onions
½ cup tomato puree (you may also use tomato sauce as personal preference)
1 tbsp Worcestershire sauce
1 tsp oregano
1 tsp thyme
1 tsp garlic powder
1 tsp ground black pepper
1 tsp ground salt (I used pink Himalayan salt)
One egg, at room temperature
½ cup oatmeal
Meatloaf Glaze Topping
2 tbsp sugar (I used light brown sugar, any sugar works fine. You may also use honey)
2 tbsp yellow mustard (if you use honey mustard adjust the amount of sugar to your liking)
1/3 cup ketchup
---
Items you'll need
Large frying pan or saucepan
Blender
Spatula
Ladle
Mixing bowl, medium or large
4.5×8.5" baking glassware or baking pan
---
Instructions
Roast Tomatoes: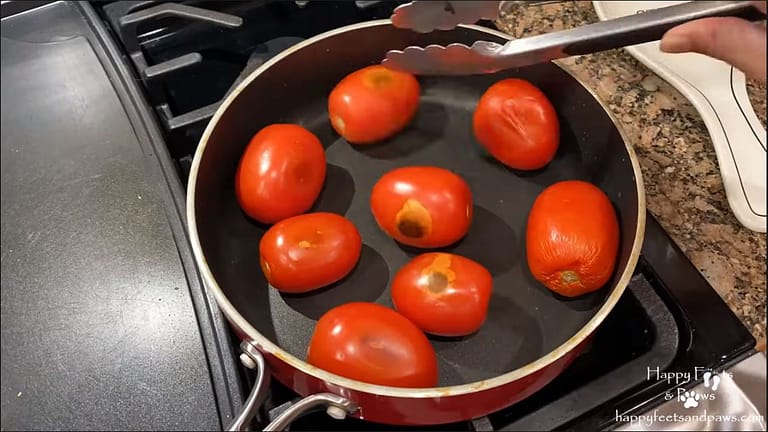 If you wish to use store-bought canned tomato sauce, you may skip this step and go straight to step# 3. In a large pan, dry roast the tomatoes for 3 to 5 minutes over medium-high heat. Flip all sides until the color turns black and the tomato skin starts to burst. Transfer into a blender and compress.
Make the Tomato Puree:
In the blender add the chopped onions, crushed garlic, chicken stock (optional), dried basil, ground black pepper, garlic powder, and ground salt. Compress once again and begin to pulse until it liquefies into tomato puree. Check for lumps and pulse again as needed. Set it aside until ready to use.
Preheat the oven:
Preheat the oven to 350°F/176°C.
Make Meatloaf Mixture:
To make the meatloaf mixture, put the ground beef in a mixing bowl. Then add the rest of the ingredients (chopped onions, tomato puree or tomato sauce, Worcestershire sauce, oregano, thyme, garlic powder, ground black pepper, ground salt, egg, and oatmeal). Mix well to combine. Grease the baking ware and nicely place the meatloaf mixture. Put in the oven and bake for 1 hour and 10 minutes at 350°F/176°C.
Prep Glaze: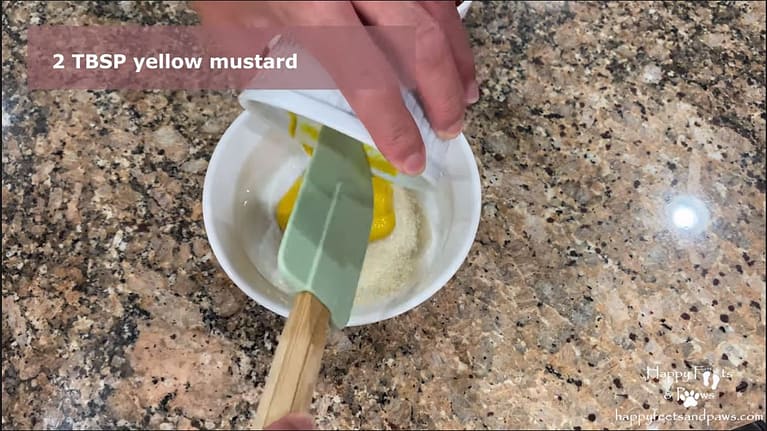 In the meantime, make the glaze toppings. In a bowl, combine the sugar, yellow mustard, and ketchup. Give it a good mix to combine. Set aside for later use.

Glaze the Meatloaf:
Remove the meatloaf from the oven within 30 minutes of baking. Put the glaze on top until the meatloaf is fully covered. Put it back in the oven and continue to bake for 40 minutes. When done, place the meatloaf on a wire rack to let it cool for 10-15 minutes.
If you enjoyed this classic American dish check out my video on how to make biscuits and gravy from scratch.
Please consider subscribing to our channel to help support us.
---
Did you enjoy this recipe? Please leave a review.