Was able to make the homemade Spanish Rice that I have been wanting to make. Here it is you guys! The refreshing taste of cilantro and fresh lime juice is divine. You will want to have this with any Mexican foods like tacos and especially burritos! Very delicious and easy to make. I put chipotle (jalapeño) adobo to add some spice but if you love it plain you may leave this out. How about you join me in learning how to make my Homemade Spanish Rice!
---
---
Ingredients
1 cup Basmati rice (use any long grain rice of your choice)
2 tbsp annatto oil (achiote seed)
6 garlic cloves, crushed and finely minced
½ medium-sized white onion, finely chopped
1 large Roma tomato, finely cubed
1 tbsp sun-dried tomatoes in olive oil, finely minced
1-2 tsp chipotle adobo, finely minced (optional)
2 -2 ½ cups chicken stock (low sodium)
½ bunch cilantro, stems cut out and finely minced (save some for garnish)
2 dashes Kosher salt (adjust to taste)
2 dashes ground black pepper (adjust to taste)
1 medium-sized lime, juice freshly squeezed
Garnish
Cilantro (from reserved)
¼ medium-sized lime, freshly squeezed
---
Item's you'll need
Large pot
Wooden spatula or ladle
Chopping board and knives
Measuring bowls, cups, and spoons
Chopsticks or fork
Serving bowl
---
Instructions
Prepare the Basmati Rice
In a strainer, place basmati rice and rinse until water runs clear. Leave it in the strainer to continue draining. Set aside for later.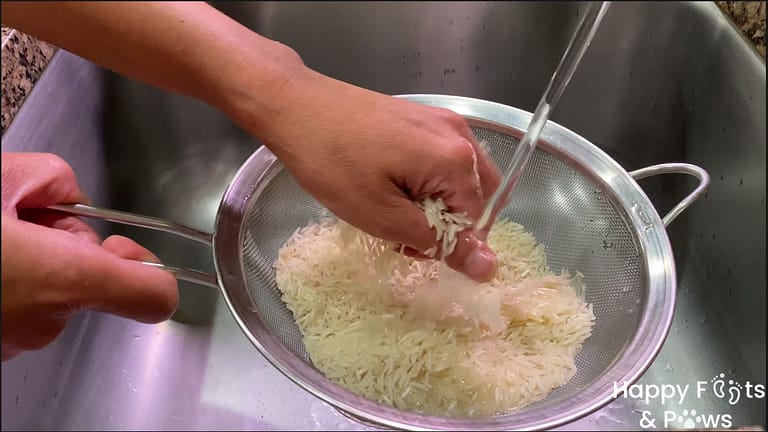 Make the Spanish Rice
In a large pot, heat annatto oil over medium-high heat. Carefully mix in basmati rice. Stir it until rice is fully coated with annatto oil. Cook for 6-8 minutes or until the grains turn brown. Stir it occasionally to prevent burning. Add and saute' the onion and garlic for 3-4 minutes. Mix in the finely cubed tomato, sun-dried tomatoes in olive oil, and chipotle adobo. Stir it until well incorporated. Pour chicken stock. Give it a good stir to mix well. Cover and allow to simmer over medium- heat for 15-20 minutes or until chicken stock is absorbed with the rice. Stir it with chopsticks or a fork to fluff up the rice and at the same time prevent the rice from getting smashed. Lower the heat to medium-low and continue cooking for 5 more minutes.
Seasoning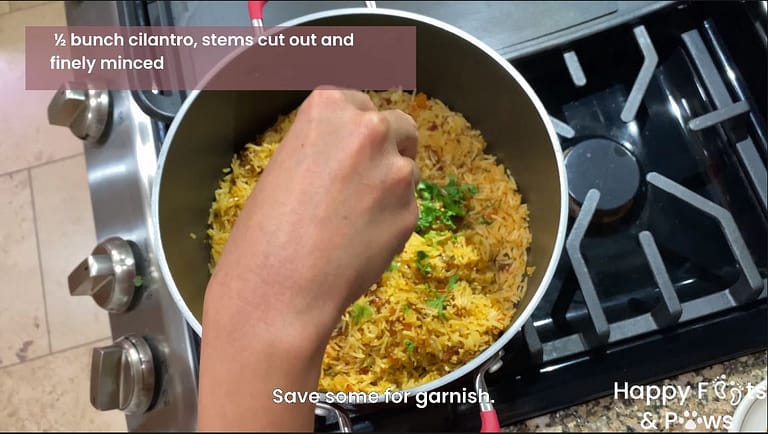 Mix in the cilantro. Then season the rice with Kosher salt and ground black pepper. Of course, do not forget to squeeze some fresh lime juice. This step is very important as it will enhance the flavor of the rice. It will make it very aromatic and refreshing. When transferring to a serving bowl, be careful and lightly scoop it to avoid smashing the rice grain. Use Spanish Rice for making Mexican foods like burritos, tacos, or eat it by itself! Enjoy!
Taste Test and End Remarks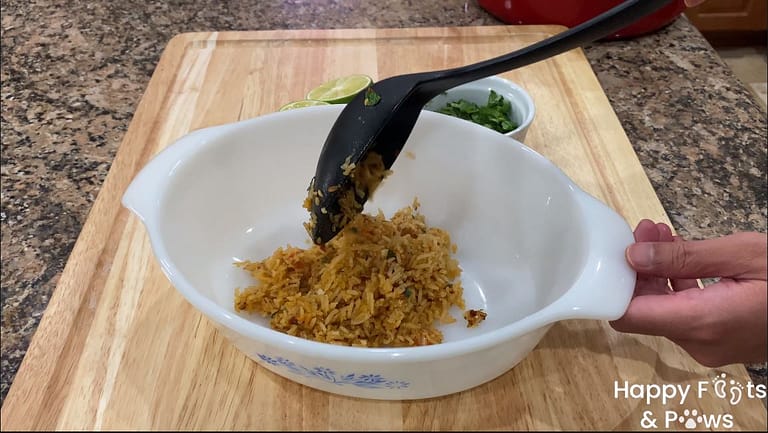 NOTE: In step# 2 (Make the Spanish Rice), Level the rice in the pot. To ensure you use enough chicken stock, use the finger technique. Submerge your index finger and place it on top of the rice. The liquid MUST line up to the FIRST LINE of your index finger. We made a video on how to make perfect rice that explains this in more detail.
Please consider subscribing to our channel to help support us.
---
Did you enjoy this recipe? Please leave a review.